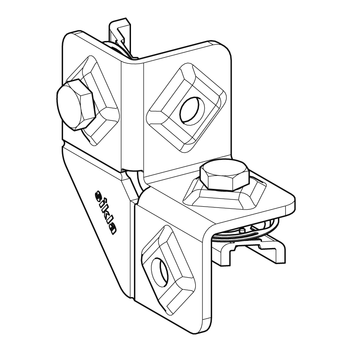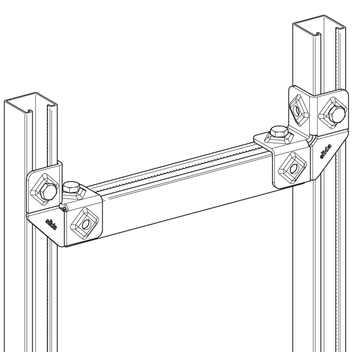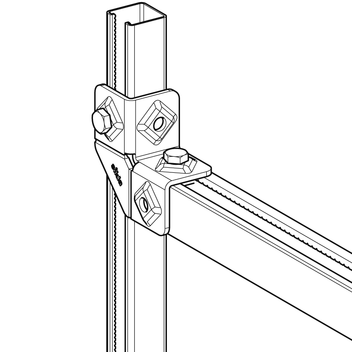 Group:
1352
---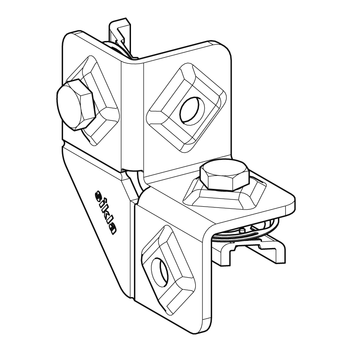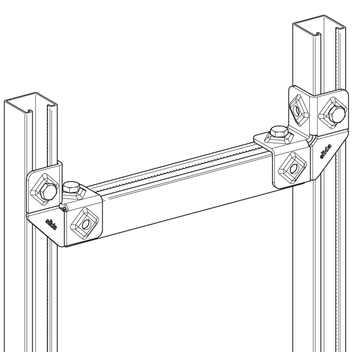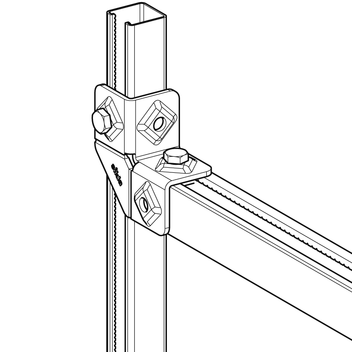 Application
Komplett-Verbindungselement für Rahmenkonstruktionen aus Montageschienen. Optimierte Verbindungstechnik für Eckknoten des Schienensystems 41. Vorzugsweise sind quadratische Montageschienen 41/41 zu verwenden. Die Ausrichtung der Schienenöffnung kann dabei noch frei gewählt werden.
Schnell-Verbindungstechnik für 90°-Knoten des Schienensystems 41.
Verriegelt automatisch durch Druck auf den Schraubenkopf und fixiert zugleich das Eigengewicht.
Sichere form- und kraftschlüssige Verbindung. Gezahnte Gewindeplatte mit Spannschraube M10.
Hohe Steifigkeit durch hochfesten Werkstoff und Formgebung.
Sikla Rautenprägung zu sicheren Einleitung der Schraubenvorspannkraft
Scope of delivery
With Speed Nut and Hexagon Bolt SKT (supplied loose).
Installation
To be used in pairs.
Technical Data
| | |
| --- | --- |
| Max. perm. working load: | 5.0 kN centre load per crossbar fixed with 2 Angle Connectors EV CC 41-1 |
| Tightening torque: | 40 Nm |
| Material: | Steel, electro-galvanised |